The Power Days seminar with Jeanette Szymanski and her collaboration partner Christoph Treier gives you the opportunity to learn to live with more enthusiasm and joy by turning your fears into courage, while helping you realize your goals.
For two days, we work intensively with our notions about ourselves and become aware of how much they limit us.
With easy-to-use tools you learn how to radically raise the standard of your self-image, self-esteem, and self-confidence. Already during the seminar days, you will experience the feeling of making a personal breakthrough.
Content:
During the Power Days seminar, we work intensively (lectures and workshop) from 9:00-21:00 and 9:00-16:00 with:
Motivation and vision/goals
Relationships/social competence
Communication/conflict management
Target group:
The Power Days seminar targets leaders, managers, and anyone wanting to reach their full potential as a fellow human being, develop their ability to motivate themselves and their co-workers, build successful teams, improve their communication, and be able to handle conflicts in an adapted manner, both at home and at work.
(Note! You can also book a one-day power seminar.)
Jeanette has references in coaching to help you to:
Optimize your performance in your career, sport, or personal life

Get more energy and joy in your life

Conquer fears and worries, and turn them into strengths

Rid yourself of anxiety and depression

Learn how to handle stress – stress the right way!

Rid yourself of addictions to tobacco, alcohol, games, pornography, or eating disorders

Train your self-awareness, self-esteem, and self-confidence

Rid yourself of traumas and phobias

Learn how to meet your own and others' needs in a healthy manner

Improve your relationship to yourself and others

Learn to know your roots and the behavioral patterns that have shaped your personality

Find your driving force, passion, and mission in life

Deal with grief or loss

Understand your feelings and needs, and put them into words

Stop feeling inadequate and that "something is missing" in your life

Learn how to communicate clearly, both with yourself through a positive and constructive inner dialogue, and with others surrounding you to increase understanding and to facilitate collaboration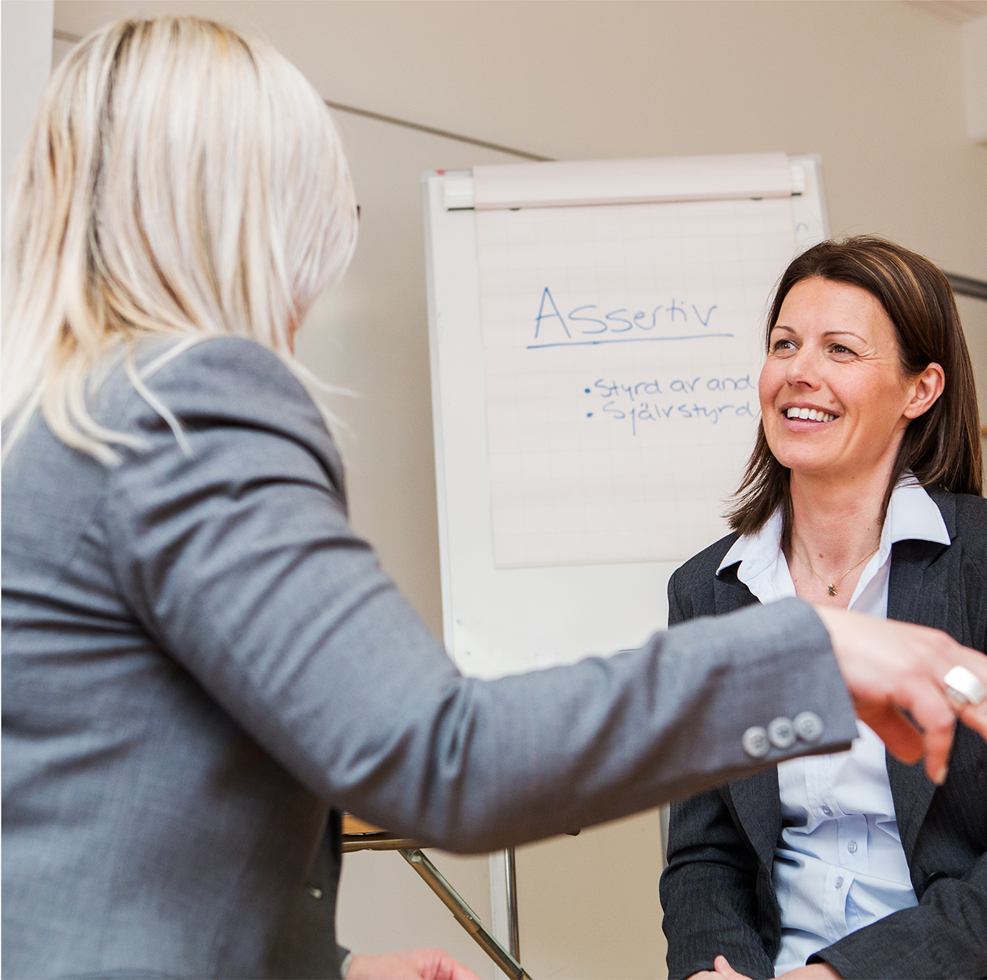 Are the personnel so stressed out that it affects their performance and the workplace atmosphere, perhaps even to the degree that there are sick leaves?

Are there conflicts among the employees?

Do you experience dissatisfaction or/and are you caught in a problem, where you cannot see the solution?

Is there resistance to management directives, which jeopardize the company result?

Do the personnel have issues with their health and their job satisfaction?

Do you think you could benefit from even better cooperation?