Coaching is the bridge between thought and action, as well as the ability to make your ideas, thoughts and dreams come true. It is understanding what you need to do to actively reach your career and personal goals.
Through coaching you can create what you wish to attain, while leading the life you want to live in the meantime. With Jeanette you find the driving force that keeps you going, and the techniques that make it easier.
Do you wish to improve your life in some way? Improve your self-esteem or your self-confidence? Get rid of problems or overcome a challenge in your life?
With Jeanette's coaching techniques and tools, you can:
Optimize your performance in your career, sport, or personal life

Get more energy and joy in your life

Conquer fears and worries, and turn them into strengths

Rid yourself of anxiety and depression

Learn how to handle stress – stress the right way!

Rid yourself of addictions to tobacco, alcohol, games, pornography, or eating disorders

Train your awareness and self-awareness

Rid yourself of traumas and phobias

Learn how to meet your own and others' needs in a healthy manner

Improve your relationship to yourself and others

Learn to know your roots and the behavioral patterns that have shaped your personality

Find your driving force, passion, and mission in life

Deal with grief or loss

Understand your feelings and needs, and put them into words

Stop feeling inadequate and that "something is missing" in your life

Learn how to communicate clearly, both with yourself through a positive and constructive inner dialogue, and with others surrounding you to increase understanding and to facilitate collaboration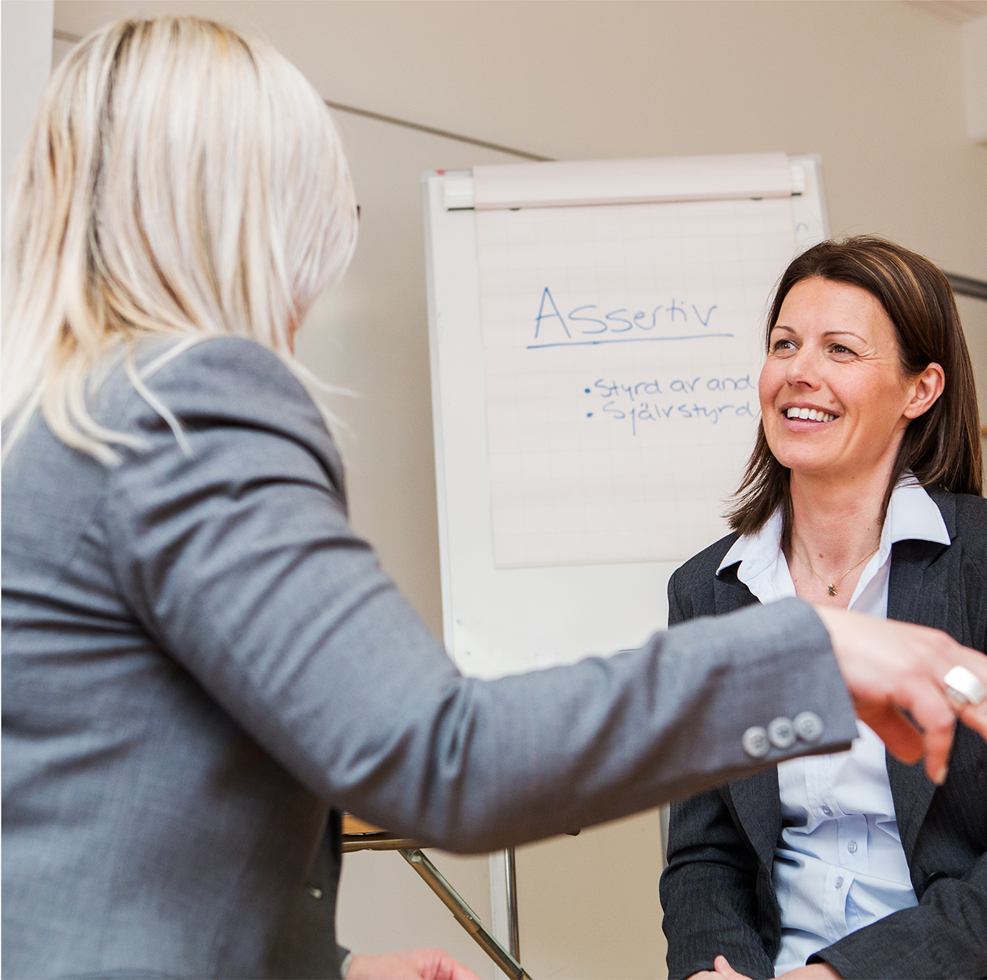 Do you as a leader, manager or employee recognize some of the following situations?
There are conflicts among the employees.

The personnel are so stressed out that it affects their performance and the workplace atmosphere, perhaps even to the degree that there are sick leaves.

You experience dissatisfaction or/and you are caught in a problem, where you cannot see the solution.

There is resistance to management directives, which jeopardize the company result.

The personnel have issues with their health and their job satisfaction.

You think you could benefit from even better cooperation.